Dr. Kelly Brogan
As an undergraduate at M.I.T., Dr. Brogan studied Cognitive Neuroscience and worked with Harvard undergraduates to create a public forum for the discussion of alternative medicine, directing conferences for the Hippocratic Society. She attended Cornell Medical School where she was awarded the Rudin Scholarship for Psychiatric Oncology and began her work in Reproductive Psychiatry, which she went on to train in during her residency at NYU/Bellevue.
A strong interest in the interface of medicine and psychiatry led her to pursue a fellowship in Consultation Liaison/Psychosomatic Medicine at NYU/Bellevue/VA Hospital. Since that time, she remains on faculty and has focused her efforts on her private practice where she cares for women across the life cycle including pregnancy and postpartum, and on teaching, lecturing, and writing to an international audience interested in evidence-based non-medication approaches to psychiatric symptoms and women's wellness.
Her academic areas of interest include toxicology/environmental medicine, nutrition, inflammatory models of mental illness, autoimmunity, and epigenetics. She has published in the field of Psycho-Oncology, Women's Health, Perinatal Mental Health, Alternative Medicine, and Infectious Disease. She is on the board of Green Med Info, Pathways to Family Wellness, NYS Perinatal Association, and Fisher Wallace, and Medical Director for Fearless Parent. She is the nation's only physician Board Certified in Psychiatry, Psychosomatic Medicine, as well as Board Certified in Integrative and Holistic Medicine.
Dr. Kira Bartlett
Dr. Kira Bartlett is a New York state licensed clinical psychologist with over 14 years of successful clinical experience with individuals in short- and long-term psychotherapy. Her private practice is in White Plains, New York and Manhattan, New York.
She specializes in women's health and transitions throughout the life span, including the transition to parenthood.
She offers postpartum groups in her White Plains location. Dr. Bartlett also provides training and in-services for professionals and agencies interested in screening for postpartum mood disorders. She is available for consultation and clinical supervision as well.
Dr. Bartlett is a member of the New York State Psychological Association, Postpartum Support International and the Postpartum Resource Center of New York. She is the former President of the Hudson Valley Birth Network.
She has been interviewed as an expert on postpartum issues in numerous publications.
Olivia Bergeron
Olivia Bergeron, LCSW is a psychotherapist who founded Mommy Groove Therapy & Support (mommygroove.com) to help parents, and particularly mothers, navigate the huge changes that come with having a child. Olivia is a mom to twins and a singleton, so she understands the demands that come with parenting in New York City. Once her children arrived, Olivia realized that many parents were not getting the help and support they need to live in a balanced, joyful way. The stress, anxieties and pressure to live up to an impossible ideal were getting in the way of parents enjoying their role. And so Mommy Groove Therapy & Support was born.
Olivia specializes in working with clients facing issues such as:
postpartum depression and anxiety;
panic and feeling overwhelmed;
ambivalence about being a parent;
returning to work;
navigating changes within a marriage;
infertility;
unexpected life challenges.
Mommy Groove Therapy & Support helps clients by offering education and therapy in a variety of settings. She has offices in Brooklyn and Manhattan, but also offers in-home counseling for those who prefer the convenience of home visits. In addition, Olivia offers professional trainings for doctors, doulas and midwives on Postpartum Depression and the postpartum period.
Olivia received her Bachelor's from Vassar College and her Master's in Social Work from New York University. She has a Post Master's Certificate in Advanced Clinical Social Work also from New York University and Certificates from the Postpartum Stress Center and Postpartum Support International. She speaks Spanish and French fluently, and offers her services in these languages as well.
Olivia has appeared in the New York Times, Huffington Post and on Fox 5 New York. She has contributed articles to Brooklyn Family Magazine, Manhattan Family Magazine, A Child Grows In Brooklyn, Parenting and the City, and YourTango.com.
Carol Merle-Fishman
Carol Merle-Fishman, M.A., LCAT, LMHC is a Licensed Mental Health Counselor, Licensed Creative Arts Therapist, Certified Clinical Transactional Analyst, Certified Integrative Psychotherapist, and Fellow of the Association for Music and Imagery. Ms. Merle-Fishman is on the faculty of the Institute for Integrative Psychotherapy, an internationally based training program based in Vancouver, BC. She is also a Trainer /Supervisor for the International Integrative Psychotherapy Association, and Co-Editor of the International Journal of Integrative Psychotherapy. Ms. Merle-Fishman is a national and international presenter on Integrative Psychotherapy, postpartum adjustment, and creative arts therapy. Ms. Merle-Fishman is in private practice in Cortlandt Manor, New York where she works with individuals, groups, and couples/families. As the mother of two daughters, Ms. Merle-Fishman has developed a particular interest in women's issues such as postpartum adjustment, the joys and challenges of raising a family, balancing home and career, infertility, and other life span concerns that are unique to women.
Ms. Merle-Fishman offers clinical supervision, training, and workshops in Integrative Psychotherapy, relational counseling, music psychotherapy, and postpartum adjustment, as well as a wide variety of group and workshop experiences tailored to the needs of specific groups or events.
Melissa Divaris Thompson
Melissa Divaris Thompson, M.A., L.M.F.T.
In allowing ourselves to feel, we create a space within to open and grow. In our busy lives, we often times forget our true nature and end up feeling stuck, tired, anxious and unhappy.
As a holistic and depth oriented therapist, my role is to support my clients in finding wholeness — mind, body, and spirit — creating more joy, ease, and healthy relationships. I help my clients remember their empowered authentic voice and "tap back in" to their true self. Often times in our lives, especially when we become a mother, we lose our sense of self. I often work with new mothers trying to navigate the balance in this new world.
Every client is unique, and my work is based on the individual. Through an intuitive, interactive, experiential, and collaborative approach, I help my clients cultivate a deepening of compassion for themselves and others.
In a safe and warm environment, my clients are able to explore their past and their present, to understand what's missing in their life, what they truly yearn for, and what is keeping them apart from that. Through this exploration, my clients are able to express their inner most desires, bringing more peace, balance, and happiness to their lives.
I specialize in working with adults and couples in their 20's and 30's.
I have a deep respect and trust for the unfolding that occurs for each client during the process of psychotherapy. My passion and studies have been in somatic approaches, Hakomi, and Accelerated Experiential Dynamic Psychotherapy (AEDP), which focuses on healthy attachments. My work is also informed by many years of studying yoga, Buddhist Meditation, Law of Attraction, dream work, and 5 Rhythms Dance. I am also a certified Birth Story Listener from Pam England, author of Birthing From Within and a Reiki Practitioner.
I am a current member of The New York Association for Marriage and Family Therapy (NYAMFT) and The American Association for Marriage and Family Therapy.
I received my Masters degree in Integral Counseling Psychology from The California Institute of Integral Studies (CIIS) in San Francisco, CA.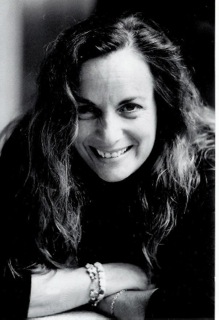 Lisa Gould Rubin
Lisa Gould Rubin, CCE, CD (DONA)
Pregnancy and Newborn Parent Coach, has been teaching childbirth classes and providing professional labor support (confused back then with working for the unions) for nearly thirty years and for hundreds of women long before it became a recognized profession and took on the title "Doula".
Lisa's unique approach helps expectant and newborn parents take a look at who they are and how they live their lives and apply it to the experience of giving birth and parenting their new babies. She helps women and their partners find their way to the birth that's right for them and their own emerging parenting style so they feel good about themselves, the process and each other.
Lisa helped establish the doula program at Mount Sinai Hospital, NYC. She has provided expert advice on childbirth and parenting to publications like The New York Times, Parenting Magazine and the Utne Reader. Lisa's work as a doula was featured on the Today Show and she is the co-author of "The Birth That's Right For You", published by McGraw-Hill.
Ellen Krug, MSW, LCSW
I am a longtime psychotherapist based in Park Slope, Brooklyn, NY. I am also a certified childbirth educator, trained labor doula, and classical homeopath.
In my psychotherapy practice I focus on the transitional issues of women, with a particular emphasis on challenges related to pregnancy, birth, postpartum, and parenting, including perinatal/postpartum mood disorders. I also work with couples. I am passionate about helping families at this crucial time in the life cycle because of the profound positive and long term effects of treatment on the developing baby, mother (and father)/baby attachment, and the family as a whole.
As the mother of two adult children my work is also informed by my own parenting journey.
Experts
Meet the experts honoring and supporting your pregnancy, birth and postpartum experiences.
These amazing people have dedicated their careers to support women and their families throughout the psycho-spiritual transformation of pregnancy and adoption to parenthood.