Emily Ziff Griffin
Emily Ziff Griffin is a writer and producer living in Brooklyn, NY with her husband and daughter. In 2003, she co-founded Cooper's Town Productions with Philip Seymour Hoffman, and associate produced the Academy Award-winning film, Capote. Most recently, she produced the feature film God's Pocket, starring Hoffman, John Turturro, and Mad Men's Christina Hendricks, which will be released by IFC Films in May, 2014; she also produced Hoffman's directorial debut, Jack Goes Boating, which premiered at the Sundance Film Festival and was released in 2010. Ziff has run three marathons, slowly, and holds a degree from Brown University in art-semiotics, the study of how images make meaning. Her first novel, Light Years will be published by In This Together Media in 2015.
Kate Fridkis
Kate Fridkis is a columnist and blogger who lives in Brooklyn. She writes Eat the Damn Cake, which is syndicated on the Huffington Post and Psychology Today, and her work has appeared in/on Slate, Salon, the New York Times, and Cosmopolitan, among others. Her book of essays,Growing Eden, is the story of being twenty-something and pregnant in NYC and the birth of her daughter.
Rima Marcel
I live in Brooklyn with my husband and two daughters Olivia (4) and Poppy (19 months). Where we spend much of our days navigating the ups and downs of parenthood with many successes and an equal amount of failures.
I've been a stay at home mom since my daughter Olivia was born in 2010. Both my daughters' births were intense and incredible experiences in learning what my body and mind are capable of and also the powerful impact of an unwavering support 'team'. I've been lucky to have two wonderful birth Doulas (our guardian angels) for both my daughters' births. After struggling post-partum when my daughter Olivia was born we hired a wonderful Post-Partum Doula when my daughter Poppy was born. It was wonderful to have someone to help with some of the basic tasks around the house but even more valuable for me to have a visitor each day who was there to listen, offer guidance or just a shoulder to lean on during those initial few weeks after Poppy was born.
I also believe I would benefit greatly from having a parenting Doula :) We live far from family and often the business of raising children can be a little isolating and it would be nice to have someone help to coach me through managing and navigating the demanding world of raising children and learning how to be a parent.
Alesha Oak
Alesha Oak grew up in the Pacific NW and moved to the East Coast 11 years ago. She has established a successful career as a freelance hair stylist in the fashion industry. When Alesha became pregnant at the age of 39, her desire was to provide the safest, most natural way of delivering her child; however, her pregnancy was considered high-risk. Alesha's baby was found to have TOF (Tetralogy of Fallot) [a narrowing of the pulmonary valve and a hole in the bottom of her heart between the two chambers] which would require open-heart surgery for her child at five-months after birth. To complicate matters further, after the 5th month of pregnancy, Alesha's boyfriend returned to Italy and determined that he did not want to be a father.
Initially, Alesha's desire was to have a midwife deliver the baby at home. Once she realized that there were complications surrounding her daughter's health, she sought out Kristy, who became her doula. In addition to the baby's health condition, she also needed the emotional support of a doula as she would be going through the childbirth process without the father.
Once hiring Kristy, she no longer had to go to doctor's appointments alone or to experience her pregnancy by herself and all the other concerns that come up while pregnant.
Kristy was able to assist Alesha with a comprehensive birthing plan; however, due to the unexpected complications occurred during the process of labor, most of the plan did not take place. Kristy was able to assist Alesha with those changes and provide the emotional reassurance that everything would be alright.
Were it not for her doula's coaching, Alesha feels she would not have advanced her labor without an epidural to 9 centimeters for as long as she did. In spite of the actuality being different from her initial expectations, for Alesha, her experience was an amazing and beautiful experience.
Photo: Alesha, baby Luna and Wheezy the dog.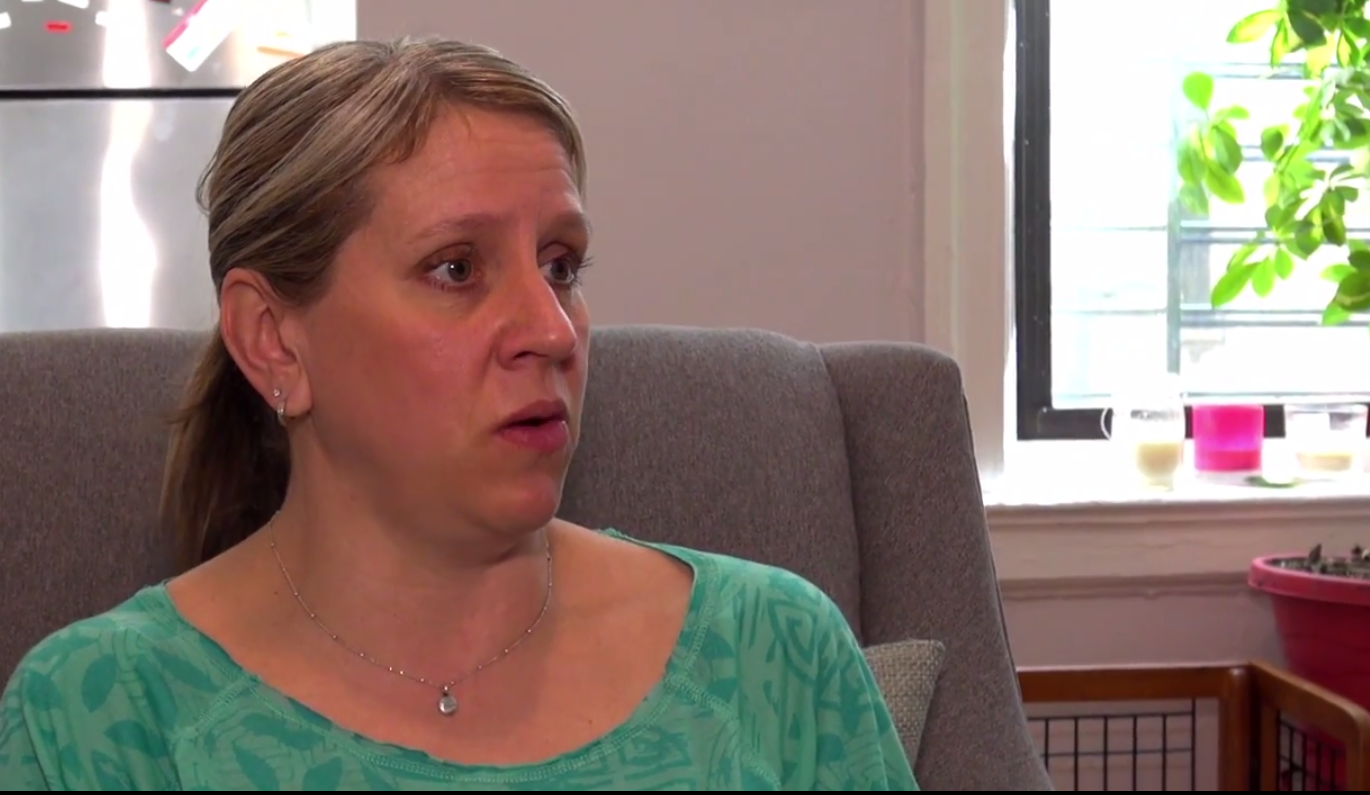 Amy
Sania
Families
Expecting Support delves into the experiences of real families, just like you. We highlight their birth story's, postpartum experience's and we follow their individual journey's into parenthood.